The Share-cropper Cookbook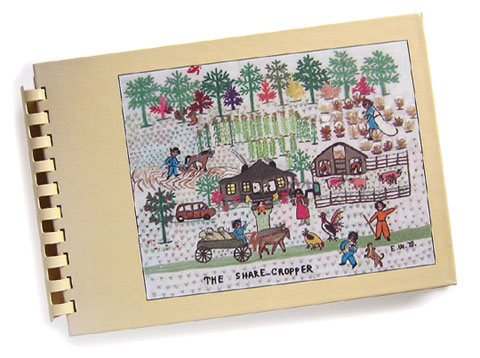 The Central Delta Academy Parent-Teacher Organization is proud to offer you a collection of recipes, art, and information from the "Heart" of the Mississippi Delta. The Share-cropper is much more than a cookbook.
This very unique and original book features over 300 recipes, plus special sections of men's and children's recipes, and a calendar of events for the many wonderful festivals and flea markets held annually in the "Heart" of the Delta.
The Share-cropper is illustrated throughout with full color reproductions of the works of nationally acclaimed folk artist Ethel Wright Mohamed. Included in the book are three of her works which have never before been published.
The Share-cropper is certain to become a collector's item. Order your copy today.
Order The Share-cropper
Until we get our order form online, we ask that you call 601- 265-5187 to order The Share-cropper. The cost is $15.00 plus $1.50 for shipping.